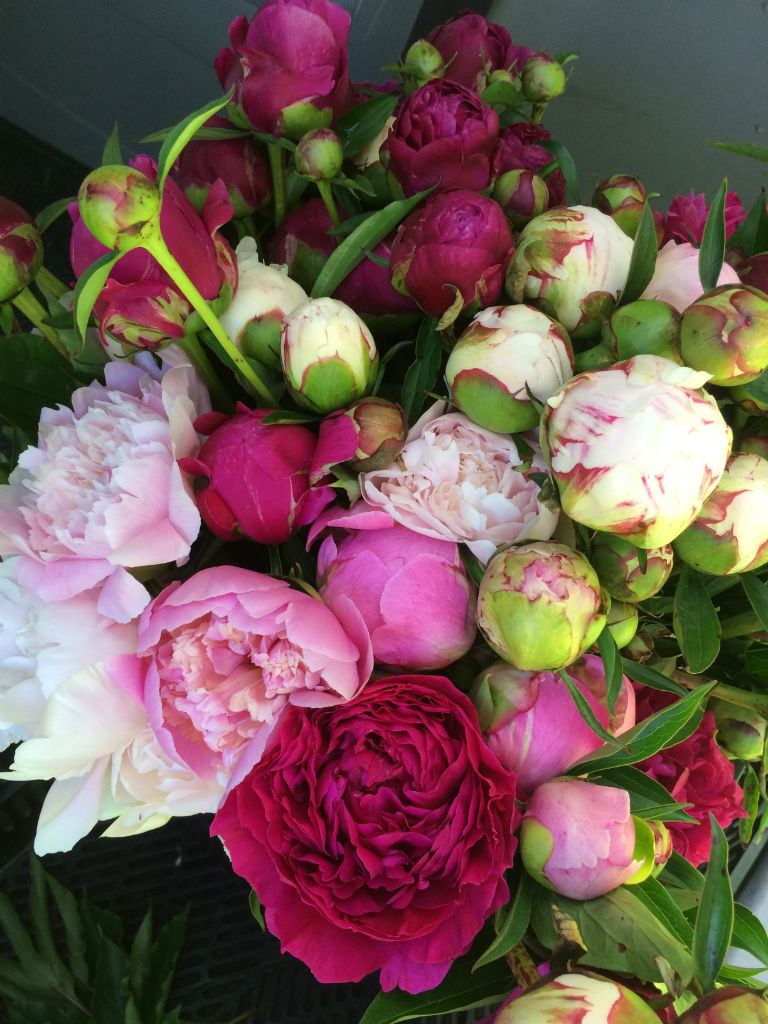 Peonies. June in Vermont means peonies. It feels like I wait all winter long just for these babies to pop. It's a special time in my garden and if you want peonies for your wedding you'd be wise to plan to marry in mid-June to ensure availability.
So today I've got pictures of peonies for you. 'Nuff said. Enjoy.
I'll start with this beautiful single peony in my garden…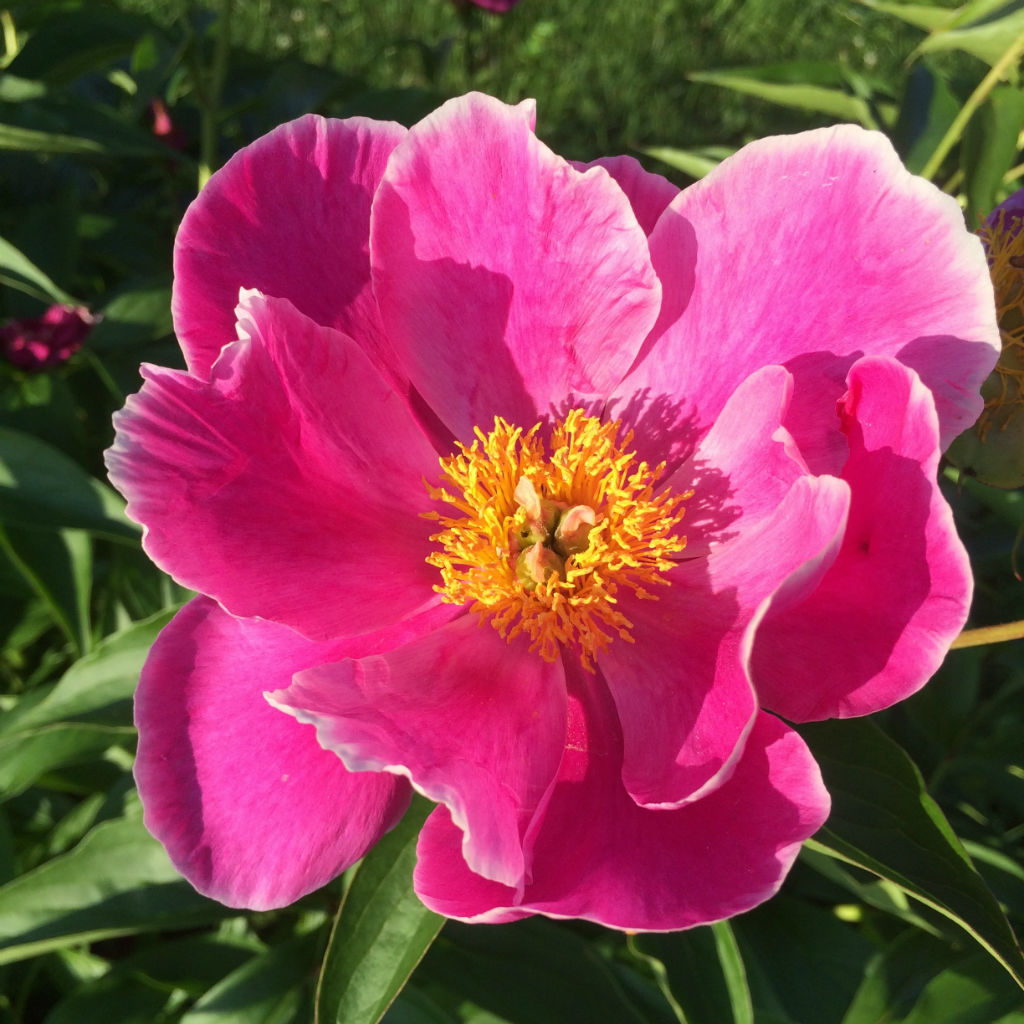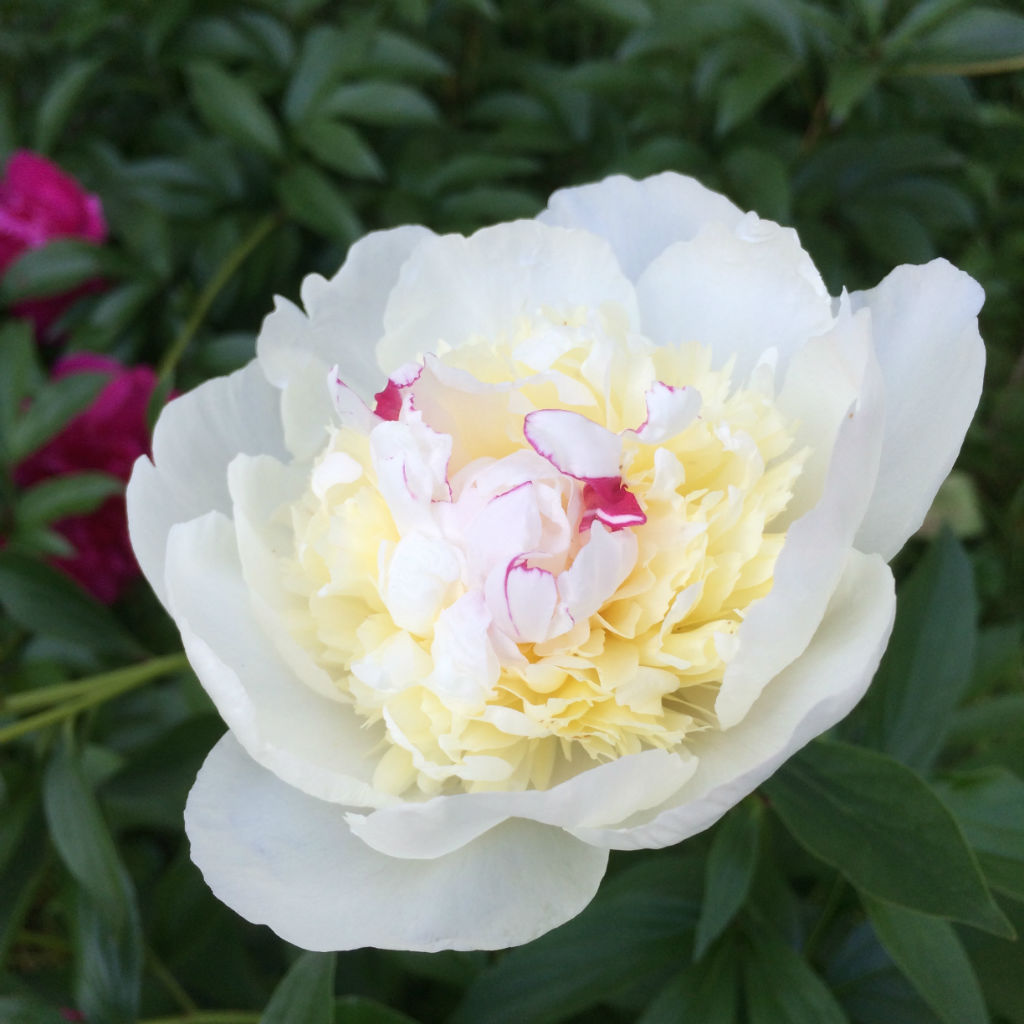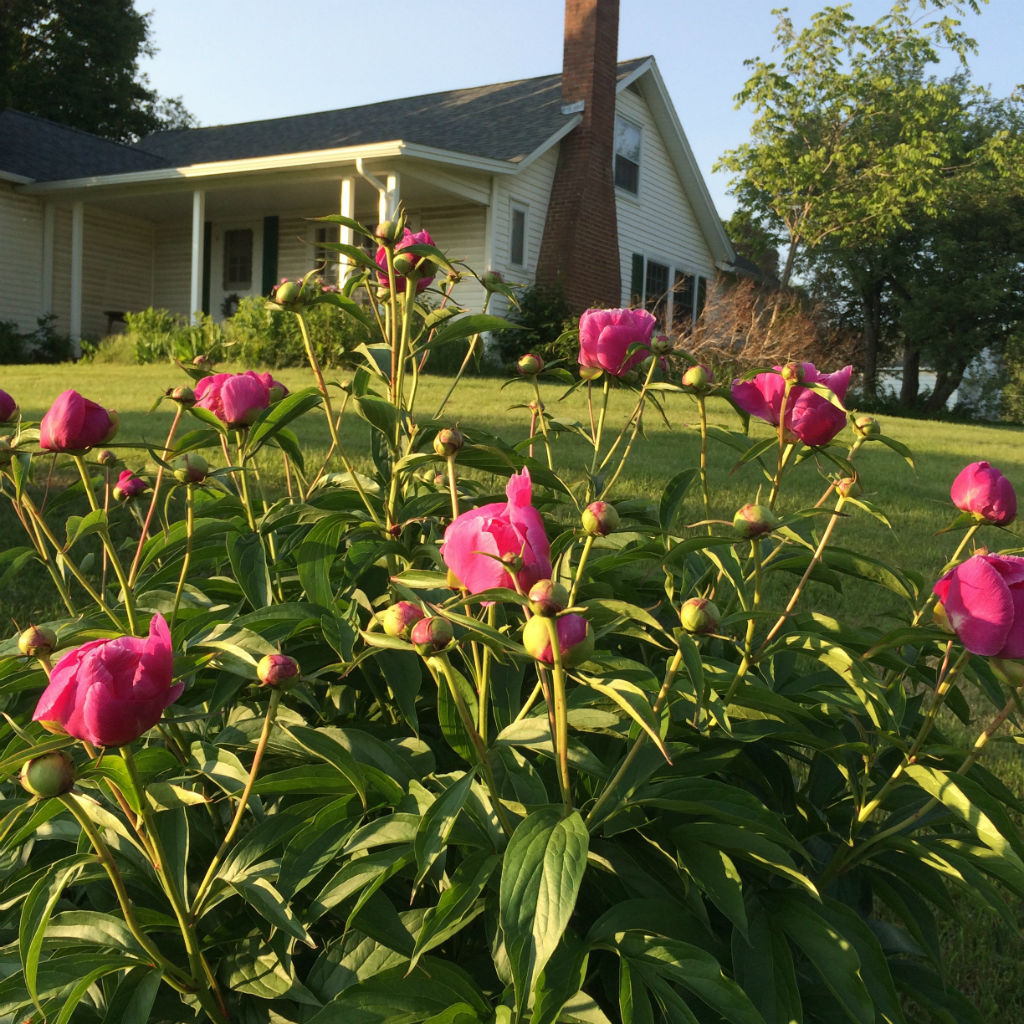 Coral charm peonies are popular for weddings and this bouquet included peonies, roses & ranunculus for a late-May wedding at The Round Barn.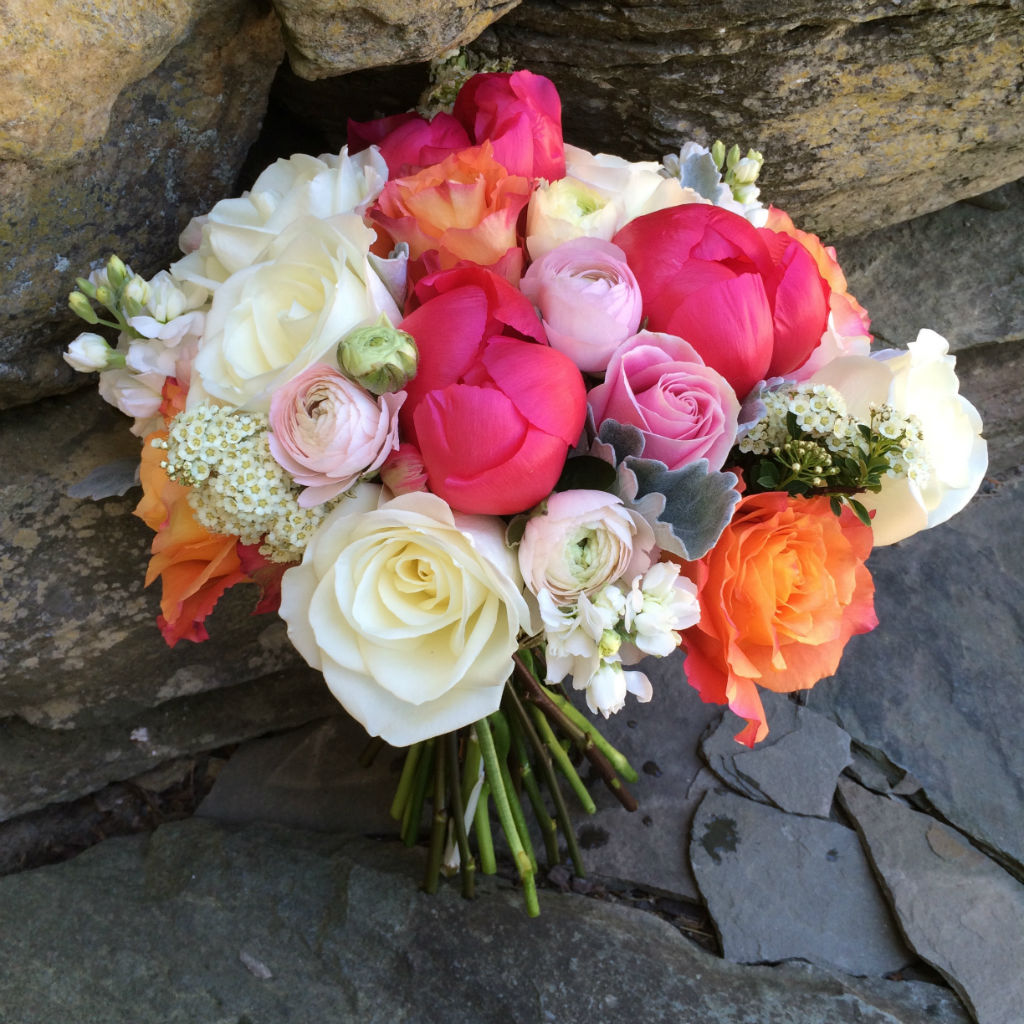 As a peony lover this was my lucky year. Not only are my plants happily blooming, but I was invited to cut a whole lotta peonies by a farmer my husband knows. Over the weekend Dave, John and I spent a little time in the field.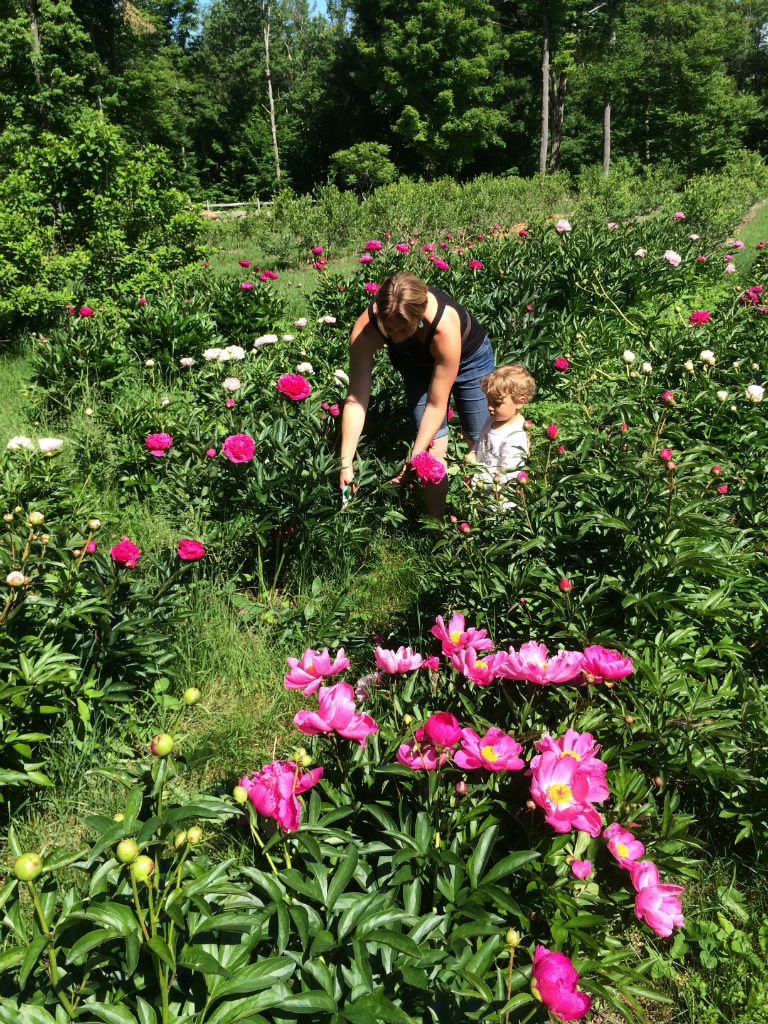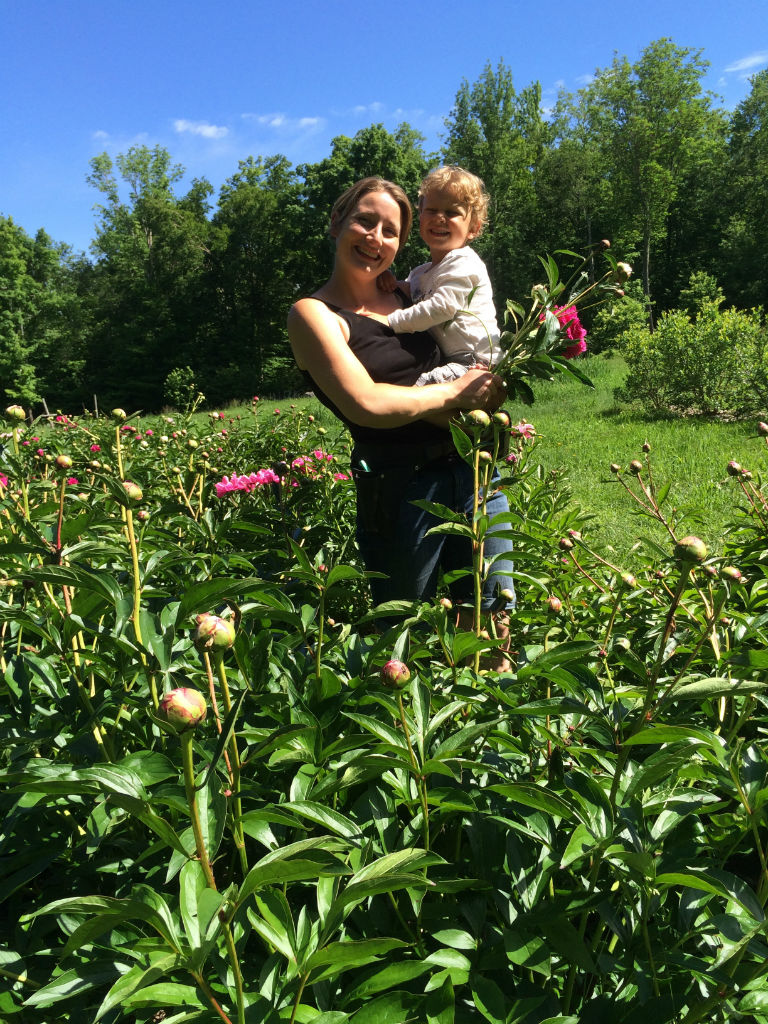 Here's a little look at our haul!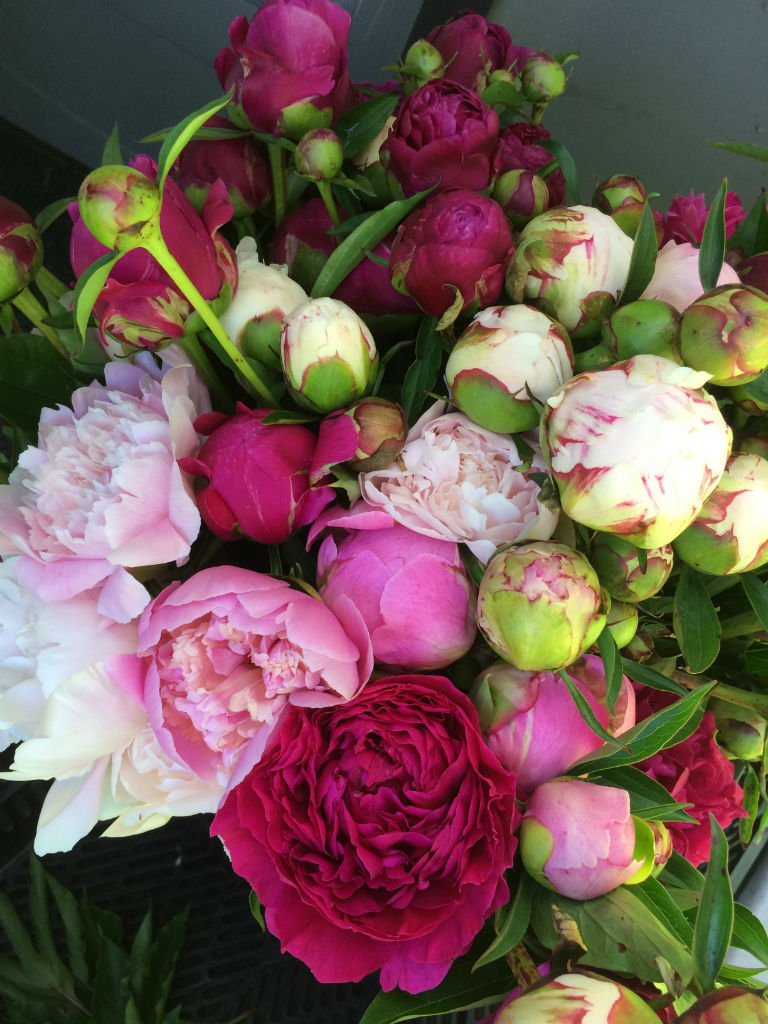 It's nice to have company in the garden these days! More pics to come…follow me on Instagram @floralartvt to see what's blooming!