The season started this June with a lovely wedding at Trapp Family Lodge in Stowe, Vermont. Stowe is a perfect location for a destination wedding, however, in this case, the bride grew up in Stowe. This was a hometown affair with a casual, warm, and rustic vibe to suit the surroundings. I adore this photo that Amy Bennett captured!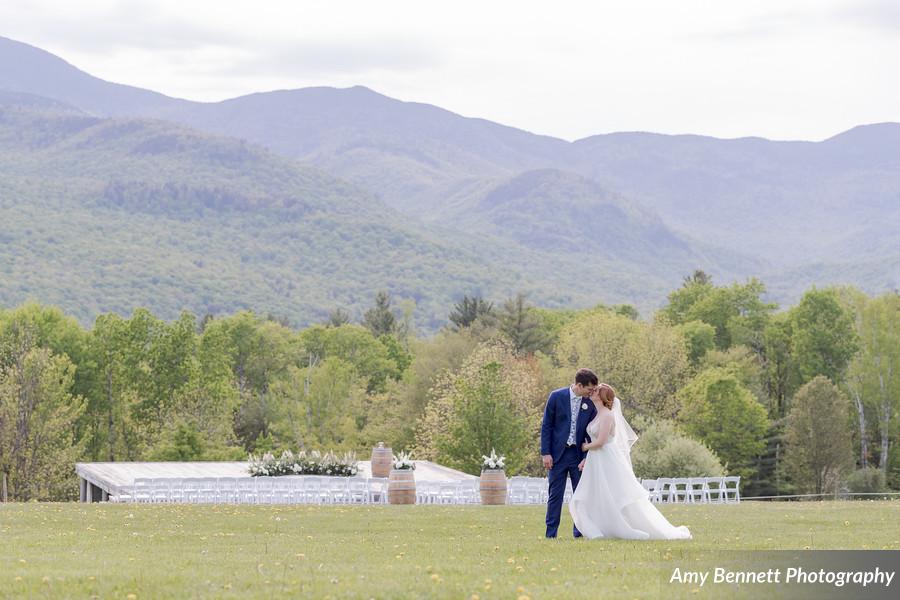 You'll find some pics I snapped before the ceremony below….Flowers featured here include peonies, roses, ranunculus, succulents, sweet peas, dusty miller, spirea and spray roses.
There's no question the hills were alive (and stunning) on this day as we designed a perfectly subtle backdrop for the ceremony. The bride requested a design that doesn't interrupt your view of the mountains!
Designer's note: I chose to do a foam-free design here in keeping with the natural, local style of the day. Everything we used here was either compostable or re-useable, which is always an extra nice feeling as a florist.
You don't have to obsess over every detail to have a beautiful wedding!…with a few inspiration photos, an understanding of the overall wedding style and some freedom to create, I'm happy to run with an idea and bring it to life!
How do you want your wedding day to feel? Start with the feeling and build your plans from there.
Tell Me About Your Vermont Wedding!